The Kolarctic CBC, the Karelia CBC and the Southeast Finland – Russia CBC are cross-border cooperation programmes aimed at increasing the appeal of the involved regions and developing project activities at EU's external borders. The programmes are funded by the European Union and Finland.
The FTIA acted as the coordinator in a group of partners committed in the projects, other members being the Customs, the Finnish Boarder Guard, the Radiation and Nuclear Safety Authority, Senate Properties, the regional ELY Centres (Centre for Economic Development, Transport and the Environment) and Fintraffic. The projects were part of the European Neighbourhood Instrument Cross-Border Cooperation (ENI CBC) programme.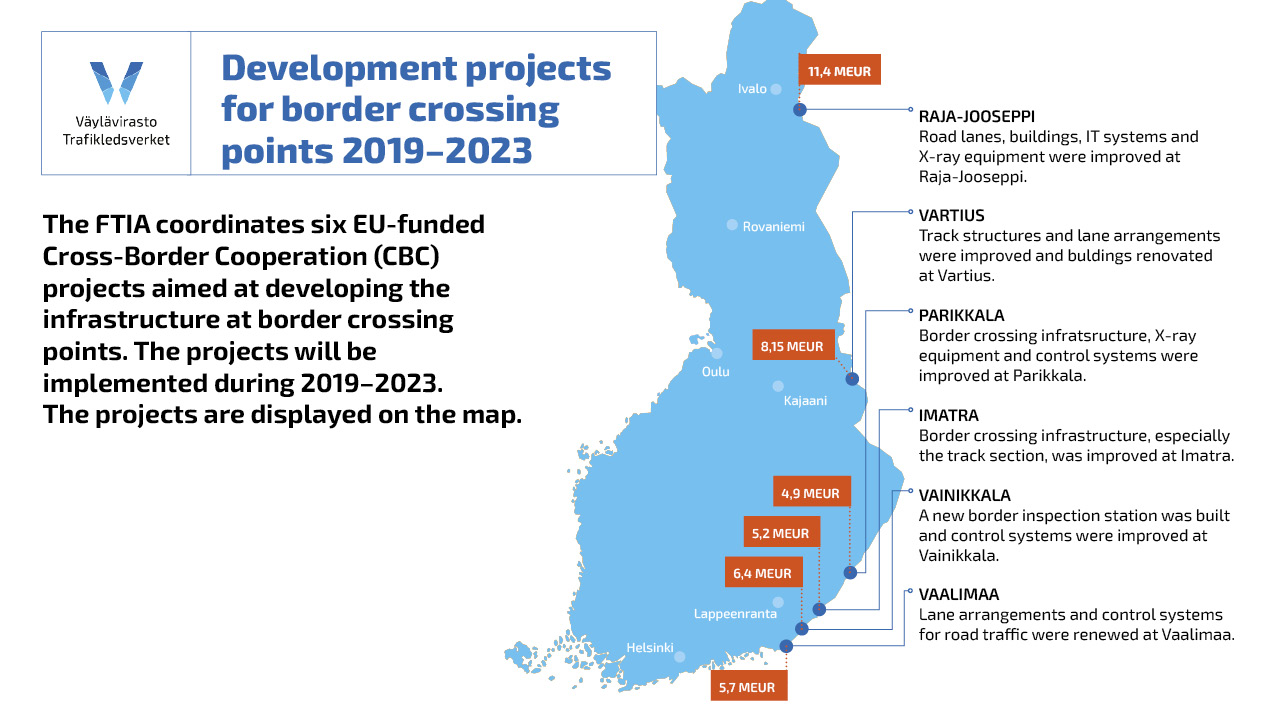 Part of the European Union's external border cooperation programme
The European Union has a total of 15 external border cooperation programmes, seven of which are being implemented at the EU-Russia border. Three of the European Neighbourhood Instrument for Cross-Border Cooperation (ENI CBC) programmes are being implemented at the border between Finland and Russia:
The main strategic objectives of the ENI CBC cooperation are
Supporting economic and social development in border regions
Addressing common challenges (e.g. environmental issues, health, combating crime);
Safeguarding and promoting the mobility of people, goods and capital and improving both people-to-people connections and models for joint action.