Maintenance of waterways
Waterway maintenance refers to the maintenance of maritime safety devices and the construction, restoration and repair measures carried out on them. In addition, the maintenance of waterways includes maintenance dredging work and maintenance-related waterway planning and studies.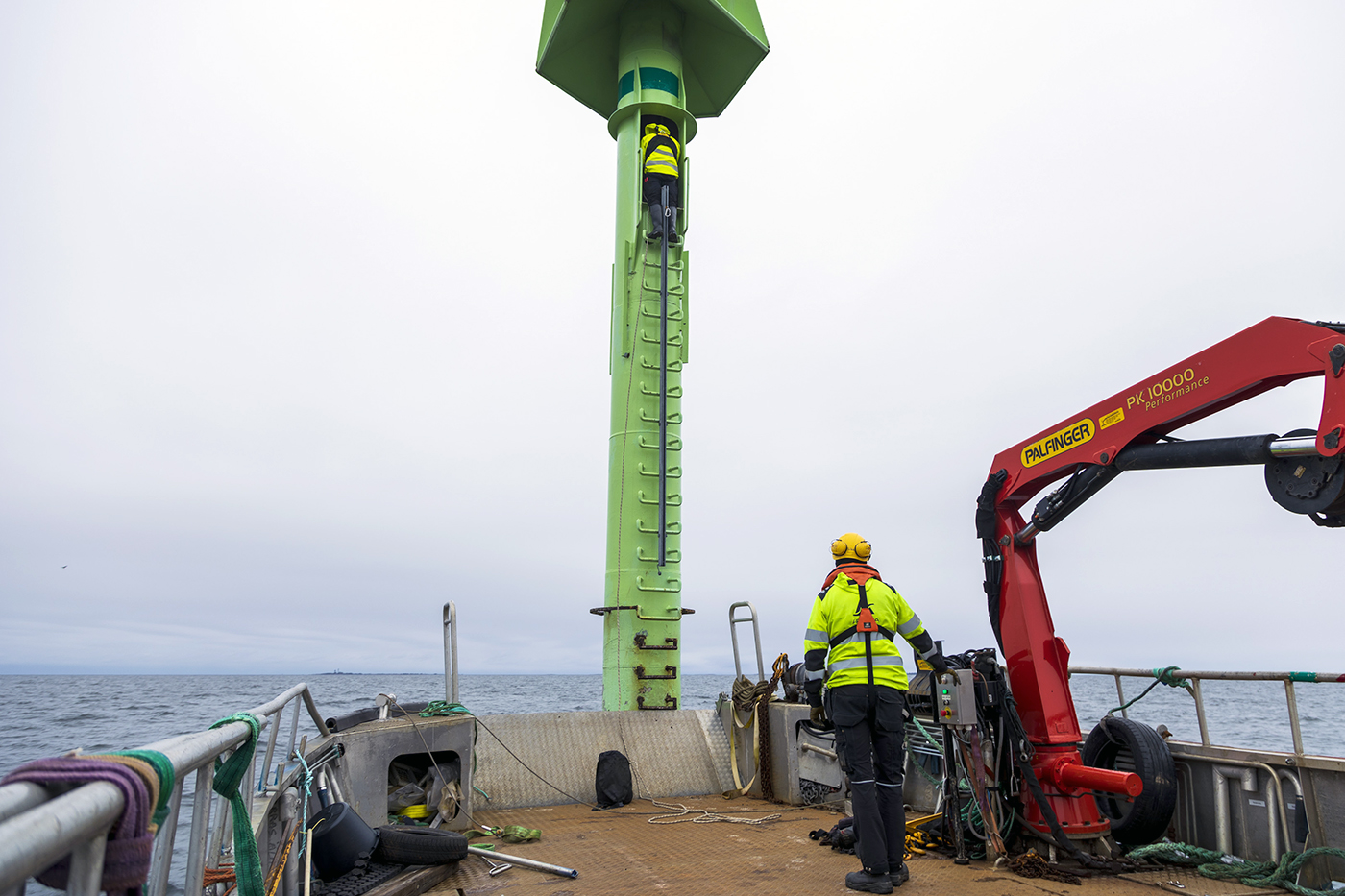 The Finnish Transport Infrastructure Agency manages approximately 25 000 safety devices spread along around 16 000 kilometres of waterways that are under its authority and located in Finnish sea and lake areas. These safety devices may be either floating or fixed.
Floating safety devices are often out of place after the ice has cleared
As part of route management, all spa buoys and normal buoys are inspected and repaired within approximately one month of the ice clearing from any particular area. The spa buoys in particular have often either shifted location, been damaged, or disappeared entirely. In areas with shifting ice, floating safety devices made during the winter get trapped under the ice.
When travelling on waterways, one should always have an up-to-date nautical chart and also verify one's location based on observations of fixed points.
Maintenance and use of canals
The Finnish Transport Infrastructure Agency is responsible for the maintenance of 39 canal locks and also two heritage locks. Some of the locks are self-service, some are remotely controlled, and some operate as a service with a lock manager on location. The lock opening hours and operating instructions can be found on the canal webpages.