Trans-European Transport Network TEN-T
The TEN-T networks comprise two levels: the core network, to be completed by 2030 and the comprehensive network to be completed by 2050. The goal of the TEN-T network is a safe and sustainable EU transport system that promotes the seamless movement of goods and people. The TEN-T core network focuses on the most important connections and hubs. The implementation of the core network is advanced by a corridor-based approach. The TEN-T network covers all forms of transport: road, air, internal waterways, sea, as well as platforms enabling a combination of different forms of transport. The European Commission published the proposal of revised TEN-T Guidelines on 14.12.2021 and the negotiations are ongoing.
The core network and comprehensive network in Finland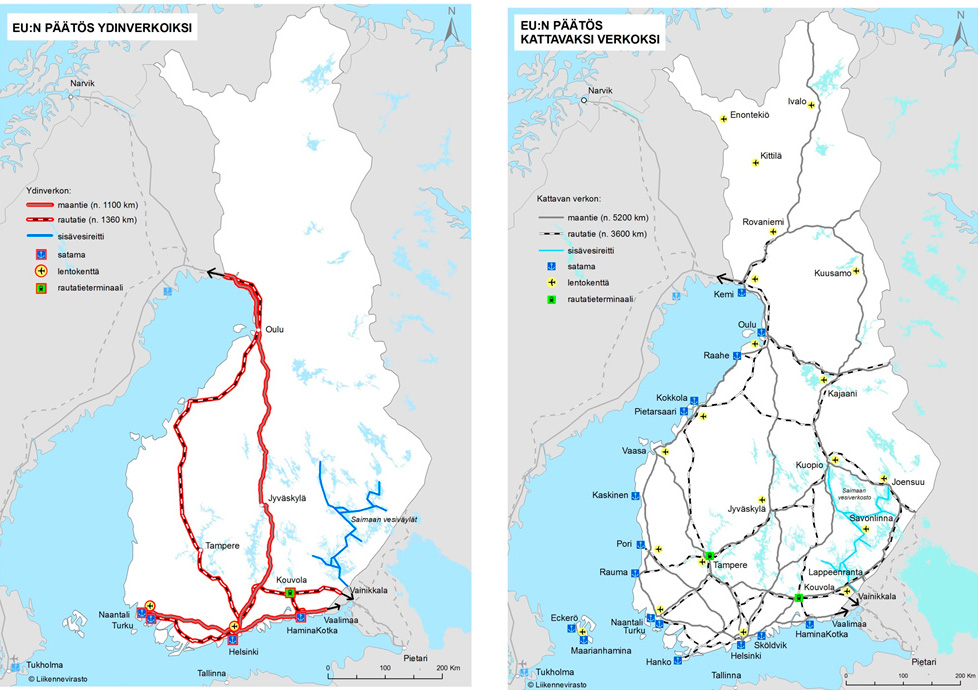 Photo: Click to enlarge.
The length of the national comprehensive road and rail network is about 8,800 km, of which the core network accounts for about 2,460 km.
The core network also includes:
The Saimaa Waterway area
The Helsinki and Turku hubs
Helsinki and Turku airports
The ports of HaminaKotka, Helsinki, Turku, and Naantali
The Kouvola combined road and rail transport terminal
The comprehensive network in Finland includes 18 airports and 12 harbours.
In addition, the TEN-T network includes Horizontal projects: The Motorways of the Seas (MoS), the telematic applications SESAR, ITS, ERTMS, RIS, and VTMIS.
Nine multimodal core network corridors have been selected for the TEN-T core network. The Scandinavia - Mediterranean and the North Sea - Baltic Sea Corridors are crossing Finland.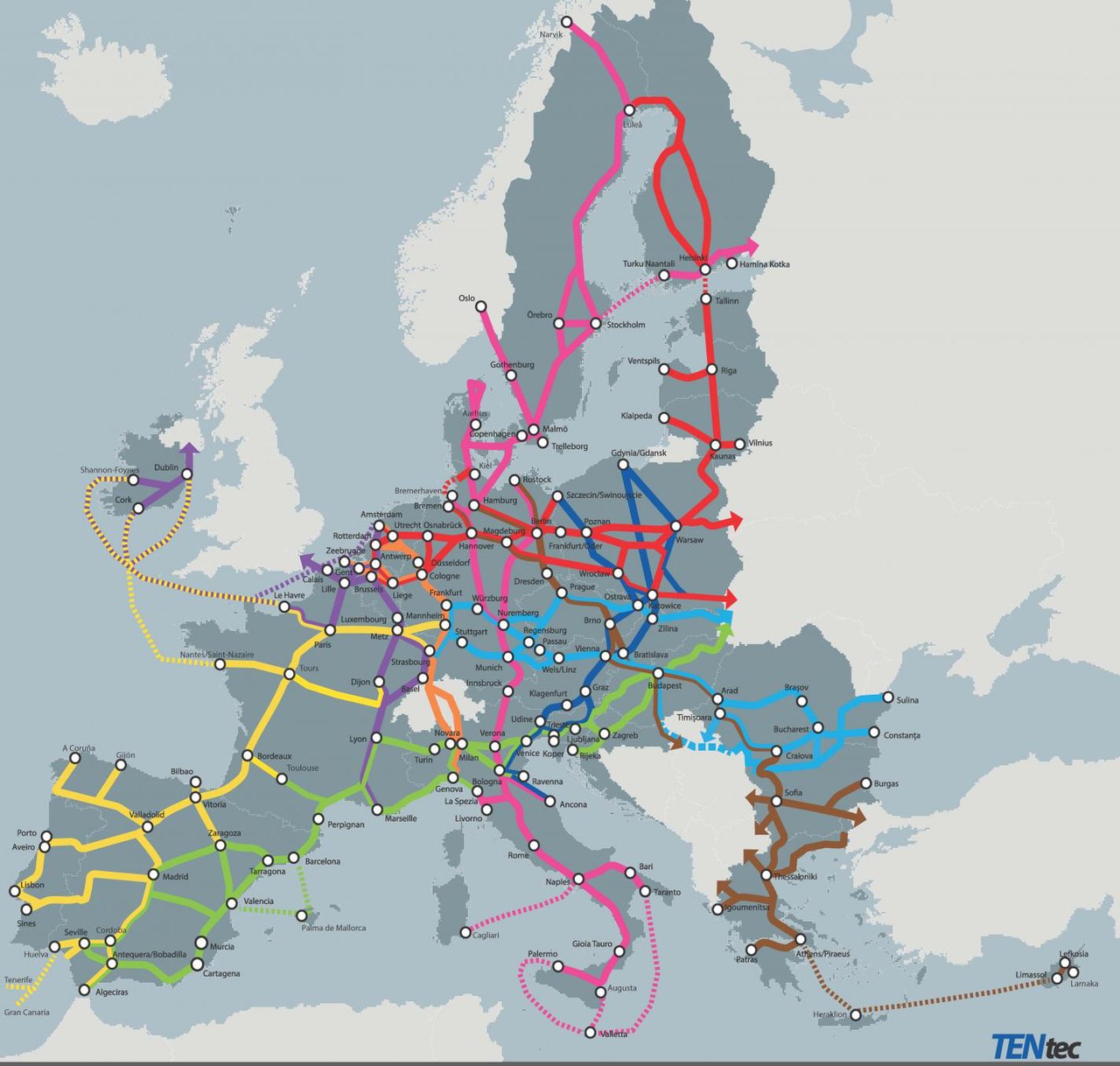 The CEF funding instrument
The Connecting Europe Facility or CEF is a funding instrument based on a regulation that defines the preconditions, methods, and procedures for granting EU funding for infrastructure projects for trans-European networks to support investment in key projects in the areas of transport, digital and energy infrastructure.
Find more information of CEF and the application process on Traficom's website (in Finnish).
European Climate Infrastructure and Environmental Executive Agency CINEA implement and manage CEF Transport programme and calls.