Road network maintenance
The road network is kept safe and operable through careful maintenance. Road maintenance includes the maintenance and repair of paved roads, gravel roads, bridges, the road environment and the equipment and structures along the roads.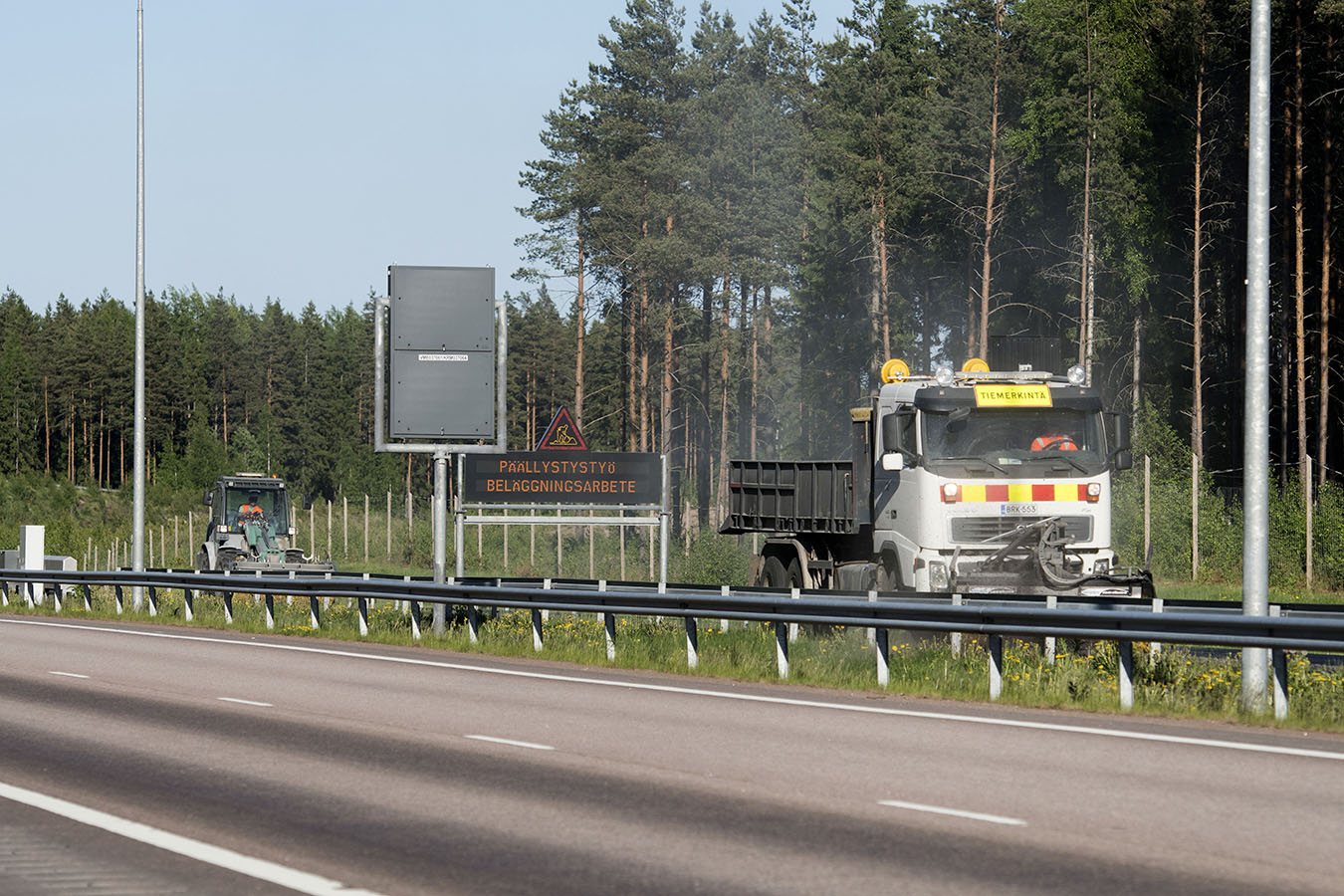 Finland has about 50,750 kilometres of paved roads, and these play an important role in daily mobility and the competitiveness of commerce and industry.
Decisions on the road maintenance budget are made in Parliament. When deciding on the budget proposal, Parliament also sets the appropriations reserved for basic route maintenance. Resurfacing work and renewal of road markings are part of basic route maintenance.
The road network is divided into 79 contract areas. Regional contractors (see map of regional contracts and contractors to the left) are responsible for providing road maintenance in accordance with the service level defined by the Finnish Transport Infrastructure Agency. The roads have been divided into different maintenance categories according to their level and type of use, with varying intervals for different maintenance measures, such as snow ploughing, depending on the categories.
The roads are maintained so that they are safe for transport use. Repairs to paved roads, for example, ensure that the condition of the road surface remains good. The condition of the surface affects driving conditions, and a good surface protects the structural layers beneath.