Internships for students
Väylävirasto tarjoaa vuosittain harjoittelupaikan reilulle kahdellekymmenelle opiskelijalle. Harjoittelu on hyvä mahdollisuus päästä tutustumaan liikennealaan ja Väyläviraston toimintaan. Haluamme jatkuvasti kehittää toimintaamme ja olemme kiinnostuneita opiskelijoiden tuoreista ideoista!
Every year, the Finnish Transport Infrastructure Agency (FTIA) offers internships to more than twenty students. An internship is a good opportunity to get to know the transport sector and FTIA's operations. We want to keep developing our operations and are interested in getting fresh ideas from students!
Dozens of theses are commissioned at FTIA each year. Theses are a great way to produce reports that are necessary for FTIA's operations, and they also introduce future professionals to the transport sector and FTIA's operations. You can send your thesis proposal to [email protected]
As with other vacancies, FTIA's open internships are announced at valtiolle.fi. The length of internships varies, and our hired interns have all kinds of educational backgrounds.
Please note: The majority of the internships require either Finnish or Swedish skills.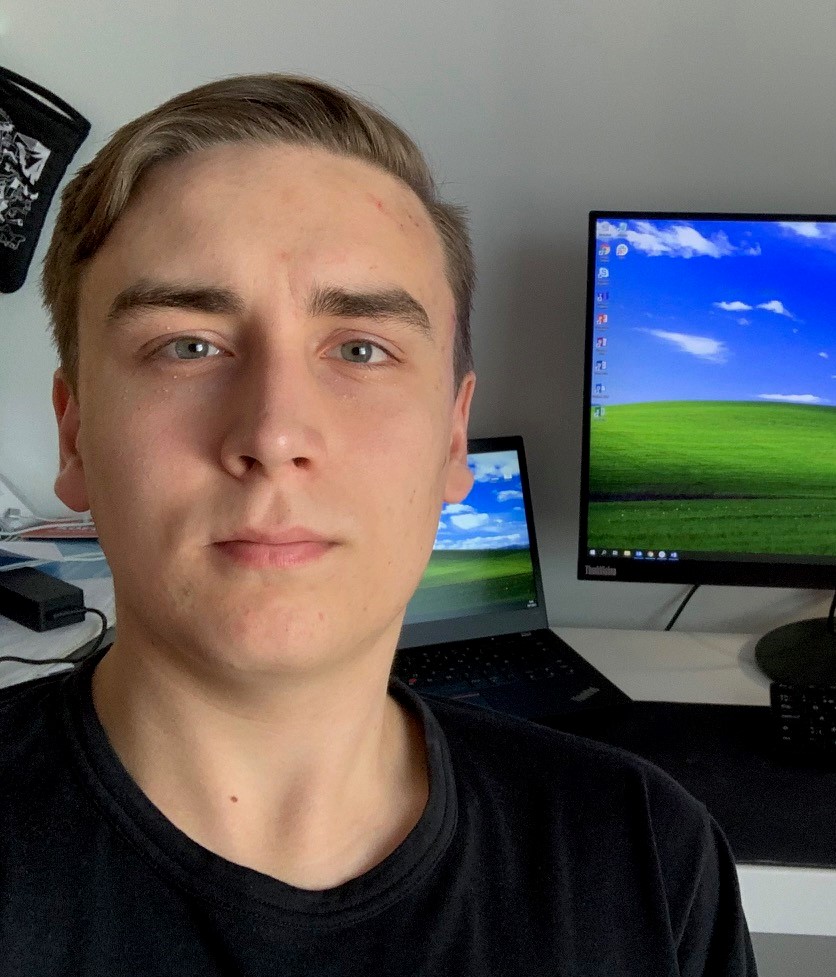 Eemil Mennala, hankehallinta
Opiskelen Tampereen yliopistossa tietojohtamista, ja syksyllä 2021 alkoi opintojeni neljäs vuosi. Koen opinnoistani olleen minulle hyötyä työssäni, sillä yliopistolla olen saanut hyvät perusteet projektityöskentelyyn ja myös riittävän kattavan ymmärryksen sovelluskehityksen tarpeista.
Tavallinen työpäiväni Väylävirastolla koostui erilaisista palavereista sekä itsenäisestä työskentelystä. Itsenäiset työtehtävät painottuivat pääosin Ihku-laskentapalveluun, jonka parissa mallinsin laskennallisesti erilaisia hankeosia. Palaverien teemoja olivat esimerkiksi erilaisten hankeosien lähtötietojen kerääminen asiantuntijoiden kanssa ja tuotettujen laskentamallien toimintakelpoisuudentarkastelu sovelluskehityksen näkökulmasta.
Työssäni parasta oli, että koin sen olevan yhteiskunnallisesti merkittävää. Ihkun porukka on myös huippua ja heidän kanssaan oli mukava tehdä töitä. Myös tehtävien ja päivien vaihtelevuus tekivät tehneet työstä osaltaan mielekästä. Erityisen mukavana koin sen, että harjoittelijoille jaetaan vastuuta riippumatta aikaisemmasta kokemustaustasta, mikä on itselle oiva tapa kehittyä.
Eemil oli harjoittelussa kesällä 2021.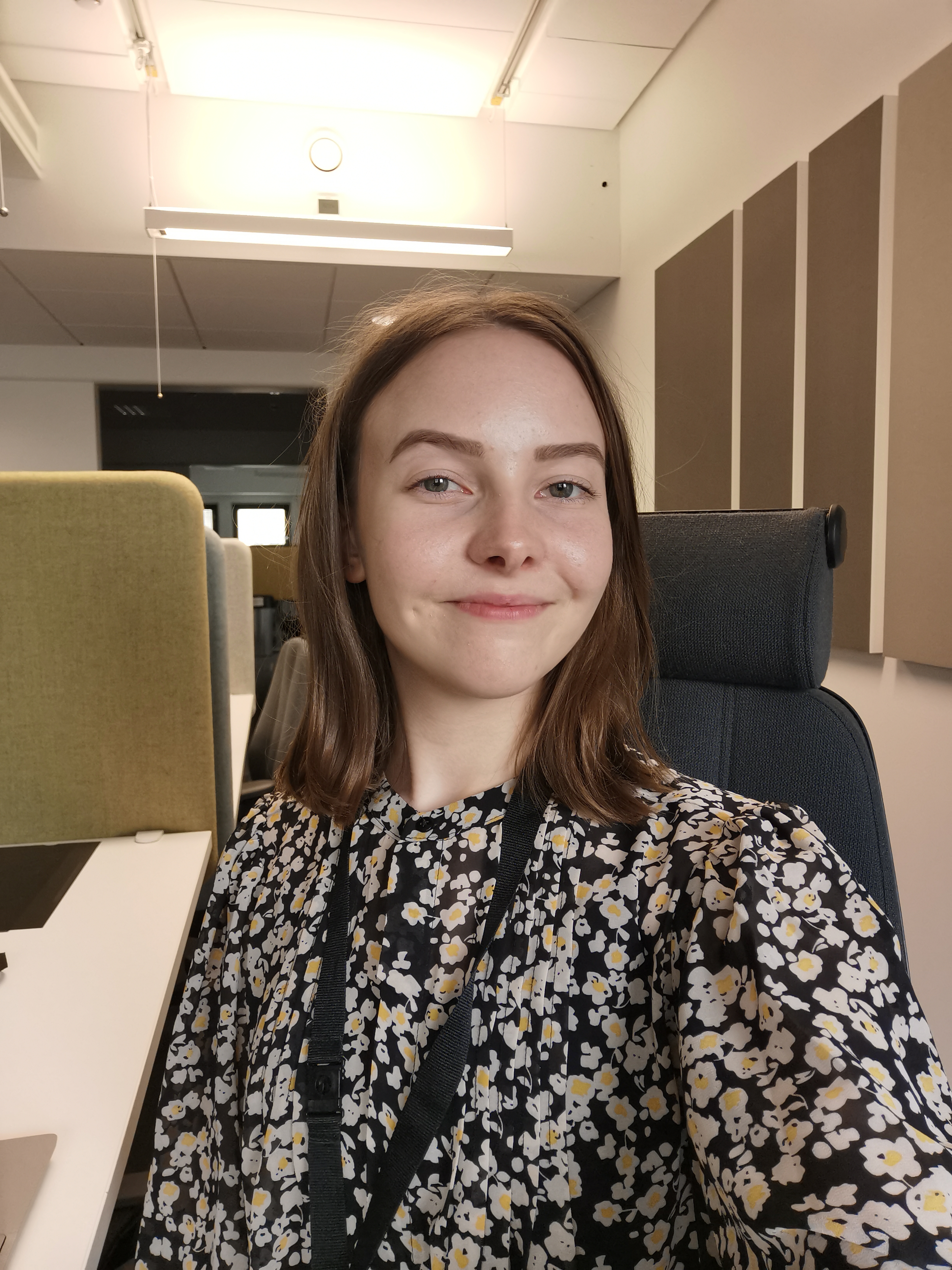 Jannika Brofelt, väylien suunnittelu
Opiskelen toista vuotta maankäytönsuunnittelun ja liikennetekniikan maisteriohjelmassa Aalto-yliopistossa. Kandivaiheen tausta minulla on maantieteen puolella. Väyläviraston harjoittelu oli minulle ensimmäinen oman alan työpaikka, joten se on antanut paljon arvokasta työkokemusta ja uutta osaamista.
Harjoittelun aikana työtehtäväni ovat olleet melko monipuolisia. Aloitin aamuni yleensä katsauksella tehtävälistaani, johon oli koottu tehtäviä, joista suurinta osaa pystyin suorittamaan omassa tahdissa. Katsauksen pohjalta asetin itselleni työskentelytavoitteen päivälle. Monet työtehtävistäni liittyivät tiedonhallintaan sekä Väyläviraston eri järjestelmien tietojen ylläpitoon ja päivittämiseen. Lisäksi pääsin tekemän erilaisia avustavia tehtäviä, esimerkiksi lähdeaineistojen etsintää Väyläviraston uutta ohjetta varten, sekä pienimuotoista selvityksen tekoa liittyen tapahtuneisiin onnettomuuksiin.
Harjoittelussa parasta oli päästä tutustumaan teiden ja ratojen suunnitteluun julkisen puolen näkökulmasta. Myös mukavat työkaverit, jotka auttavat aina tarvittaessa, olivat ehdottomasti yksi työn parhaita puolia.
Harjoittelupaikkana Väylävirasto on erinomainen. Työssä pääsee osaksi mielenkiintoisia tehtäviä ja kokonaisuuksia, ja harjoittelijat otetaan lämpimästi vastaan. Omiin tehtäviin on mahdollista vaikuttaa, ja työskentely on joustavaa.
Jannika oli harjoittelussa kesällä 2021.

Milla Hyyrynen, asiakirjahallintoyksikkö
Pasilan toimipisteellä, ja nyt olen jo toista vuotta harjoittelijana Väylävirastolla. Tänä aikana olen ollut töissä niin kirjaamossa, asiakirjahallintoyksikössä ja sekä tehnyt töitä saavutettavuuden parissa. Kesän jälkeen jatkan jälleen töitä osa-aikaisena opiskelujen ohessa.
Harjoittelun aikana olen toiminut ylläpitäjänä erilaisissa sisäisissä järjestelmissä, jotka liittyvät niin asiakirjahallintaan, dokumentinhallintaan sekä digitaalisiin allekirjoituksiin. Yleensä olen aloittanut päiväni tarkistamalla, että järjestelmät toimivat, minkä jälkeen käyn läpi sähköpostit. Annan käyttöoikeuksia, lähetän tietopyyntöjä, luon digitaalisia ryhmätyötiloja sekä ratkon ongelmia. Kirjaamossa avaan sähköpostia ja käyn maanantaisin ja torstaisin paikan päällä avaamassa kirjepostia, jonka parissa suurin osa näistä päivistä kuluu.
Väylävirastolla töissä ollessa on tullut vastaan monia yllättäviä asioita, joiden parissa en olisi uskonut pääseväni työskentelemään. Hauskinta on varmaan se, että Suomen eri kuntien sijainnit ovat tulleet tutuksi. Työssäni aloin arvostaa entistä enemmän organisaation sisäisiä palveluita ja tiedonkulkua.
Tärkeää itselleni on myös se, että yksikköni työkaverini ovat huippuja, minkä takia harjoitteluni on ollut todella antoisa. Koronasta huolimatta pidimme myös harjoittelijoiden kanssa yhteyttä joka torstaisin järjestettävillä etäkahveilla, jossa välillä kaikki istuivat tuppisuina ja välillä naurettiin kyyneleet silmissä.
Milla oli harjoittelijana kesällä 2020 sekä 2021.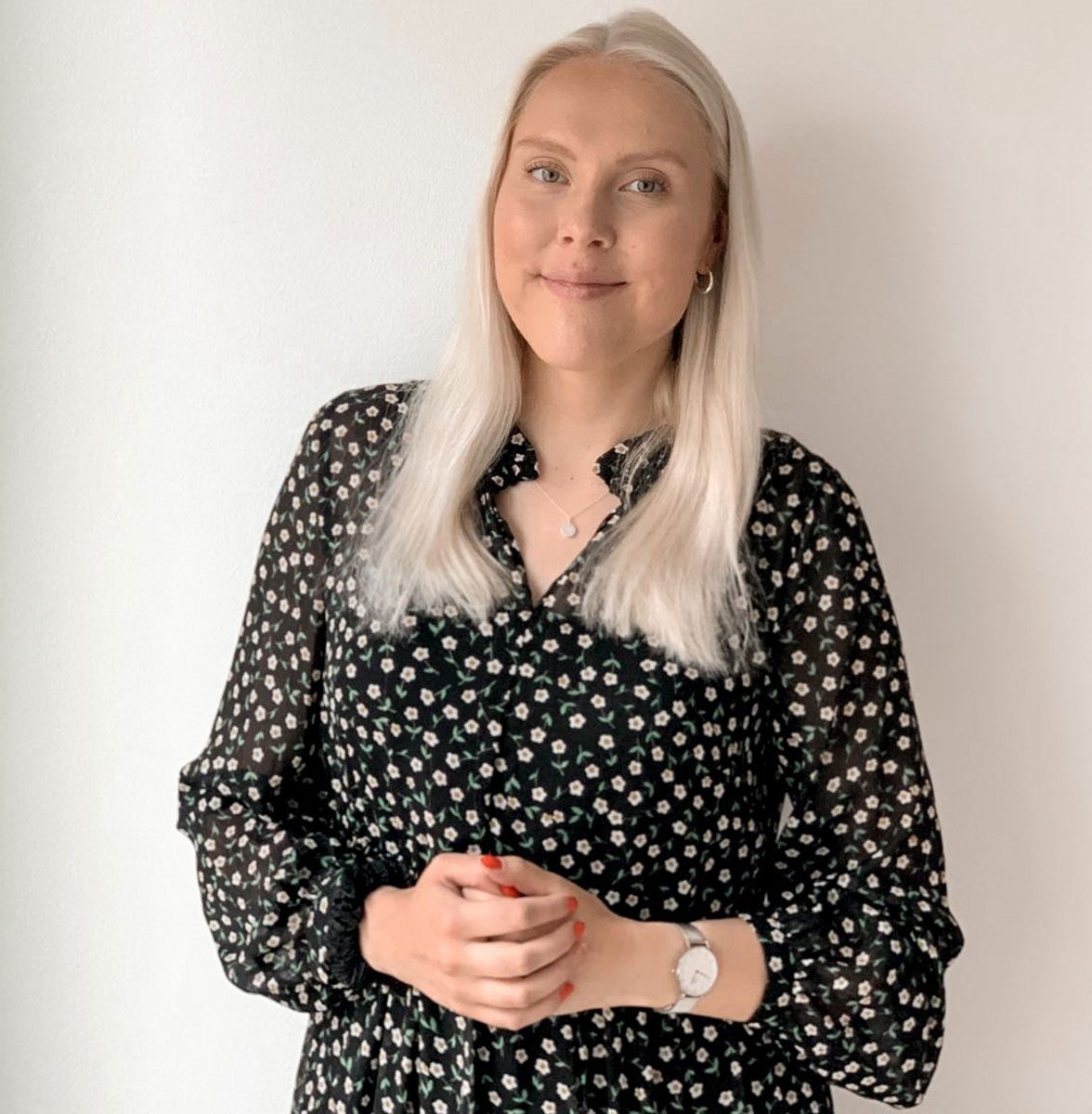 Emmi Kataja, henkilöstö
Valmistuin juuri ennen harjoittelun alkua Haaga-Helian ammattikorkeakoulusta tradenomiksi. Suuntauduin opinnoissani HR:ään ja esimiestyöhön, ja siksi harjoittelu Väyläviraston henkilöstöyksikössä veti minua puoleensa. Lisäksi halusin saada kokemusta isosta valtion virastosta ja kehittää ammatillista osaamistani.
Työpalettiini kuuluu kaikki palvelussuhteen hallintaan liittyvä: työntekijöiden henkilöstöetuasiat kuten lounas-, työmatka-, liikunta- ja kulttuurietujen hallinnointi sekä henkilöstöasioita koskeviin sähköposteihin vastaaminen. Neuvon esimiehiä ja henkilöstöä palvelussuhteisiin liittyvissä asioissa esimerkiksi työaikaan ja vuosilomiin liittyvissä kysymyksissä. Valmistelen myös nimittämiskirjoja ja täydennän henkilö- ja palkkatietoja järjestelmiin sekä hoidan muita juoksevia henkilöstöyksikön työtehtäviä.
Harjoittelun parasta antia on ollut loistava työyhteisö. Aloitin harjoitteluni koronan vuoksi etänä, ja olen koko ajan saanut apua ystävällisiltä työkavereiltani. Samoin työtehtävät ovat olleet mieleisiä, sillä pidän ihmisten auttamisesta ja pulmien ratkaisemisesta. On hienoa saada olla työntekijän matkassa aloituksesta lopetukseen asti.
Koen, että Väylävirastossa harjoittelija saa ottaa vastuuta ja vaikuttaa työtehtäviinsä. Harjoittelussa pääsee tekemään monenlaista, ja työhön saa aina tukea. Harjoittelu antaa loistavat avaimet tulevaan!
Emmi oli harjoittelussa kesällä 2020.

Iiro Törmä, taitorakenneyksikkö
Opiskelen kolmatta vuotta rakennus- ja yhdyskuntatekniikkaa LAB-ammattikorkeakoulussa Lappeenrannassa. Keväällä selailin avoimia harjoittelupaikkoja, koska tunsin sydämessäni, että parhaat pestit olivat vielä löytämättä. Hain harjoittelupaikkaa Väyläviraston taitorakenneyksikössä siltä istumalta ja ilokseni sen sain.
Työpäiväni pitävät sisällään uuden taitorakennerekisterin päivittämistä, tiedon keräämistä ja jäsentämistä sekä muita toimistotöitä. Mikäli koronatilanne helpottaa, pääsen myös Suomen tieverkolle tekemään siltatarkastuksia. Kävin jo osallistumassa erään Espoossa rakennettavan sillan työmaa-auditointiin ja samalla tutustumassa alan asiantuntijoihin, mikä oli hienoa. Työkavereilta saa aina apua, ja erilaisia työtehtäviä tarjotaan rohkeasti.
Väylävirasto on ainutlaatuinen työpaikka rakennusalalla, sillä täällä pääsee perehtymään kaikkia urakoitsijoita koskevien ohjeiden ja säädösten taustoihin ja soveltamaan tietoa käytäntöön. Harjoittelussa olen oppinut silloista ja työelämästä asioita, joihin ei ammattikorkeakoulussa syvennytä. Tiedän nyt enemmän esimerkiksi silta- ja vesirakenteista, siltojen ja Väyläviraston historiasta sekä valtionhallinnosta kokonaisuutena.
Työskentely taitorakenneyksikössä on sytyttänyt kipinän sillanrakennustekniikkaa kohtaan, ja olenkin alkanut leikitellä idealla DI-opinnoista Tampereen yliopistossa. Sillat kiehtovat minua: ne ovat mekaniikan ja materiaalien kannalta haastavia rakenteita, joiden rikkoutumisella on usein vakavat seuraukset. Siltojen kanssa pääsee tekemään merkityksellistä työtä, joka kestää aikaa – oma kädenjälki näkyy tieverkolla pitkään.
Iiro oli harjoittelussa kesällä 2020.