Strategy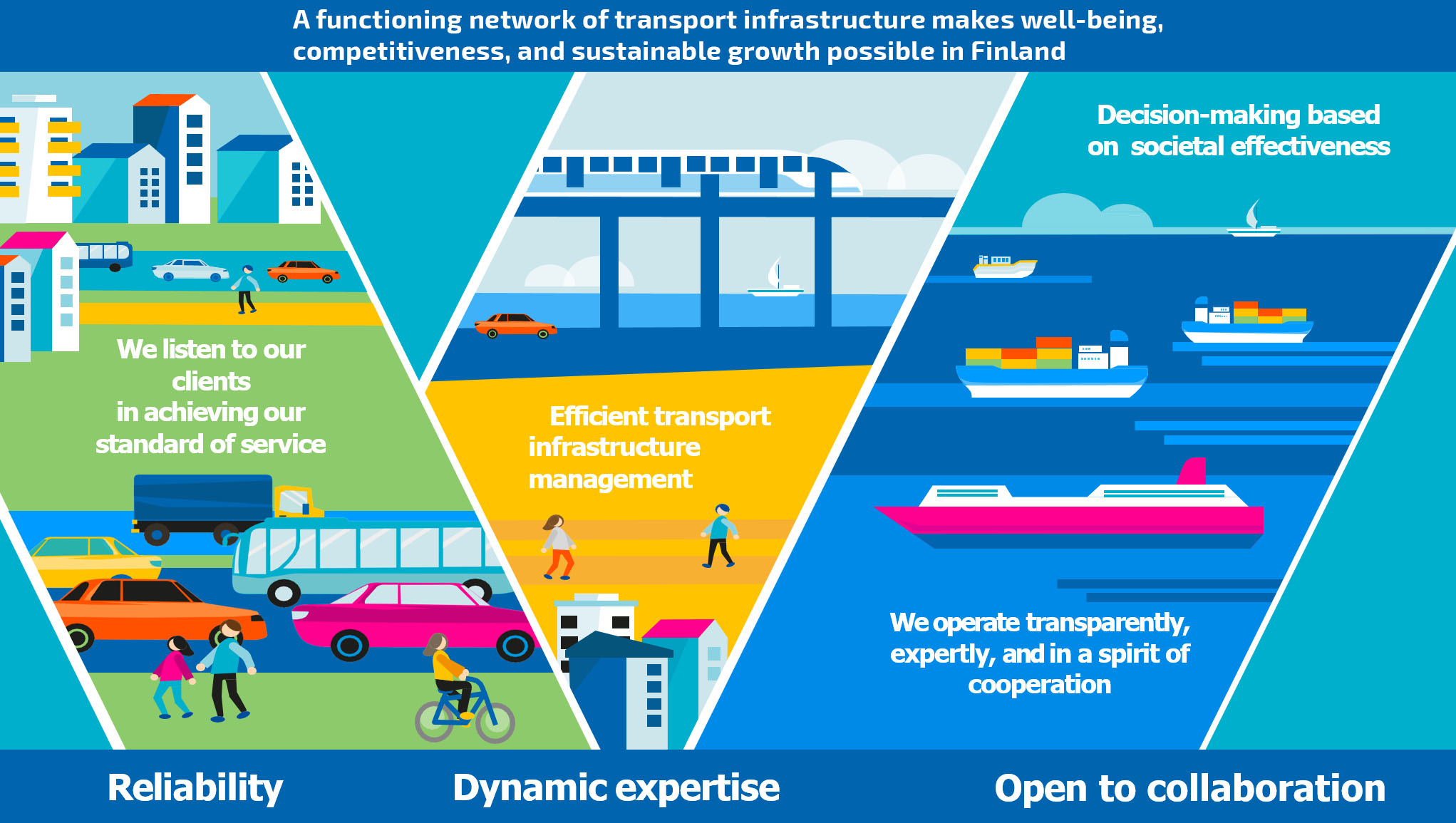 A functioning network of transport infrastructure makes well-being, competitiveness, and sustainable growth possible in Finland
The strategy of the Finnish Transport Infrastructure Agency (FTIA) looks to the future, enabling the new agency to do things in a new way.
FTIA is a skilled procurement organisation responsible for roads, rail services, and waterways. It participates in transport system work aimed at promoting the easy movement of people and the efficient transport of goods by the world of business.
Management of our transport infrastructure property is to be more long-term, proactive, and responsive to customer needs. The information-based management of the condition of transport infrastructure and a high level of expertise in procurement create a strong foundation for efficient and effective transport infrastructure management and construction. A focus on the customer and securing day-to-day safety and functionality form the foundation of our activities.
FTIA has a central role when we respond to the effects of climate change through transport infrastructure maintenance. In transport system planning, priority must be given to solutions promoting sustainable transport. The impact of the construction and maintenance of transport infrastructure on climate requires more attention, and the reduction of emissions also needs to be advanced through means of infrastructure maintenance.
The core of the FTIA operating culture is based on values that we share with our personnel: trust, open cooperation, and expertise with a capability for renewal. This is how we also want to operate without our stakeholders and customers.