Road network
The Finnish road network comprises highways, municipal street networks and private roads. Together with the regional ELY Centres, the Finnish Transport Infrastructure Agency is responsible for the maintenance and development of the state-owned road network. There are 78,000 kilometres of highways maintained by the state in Finland.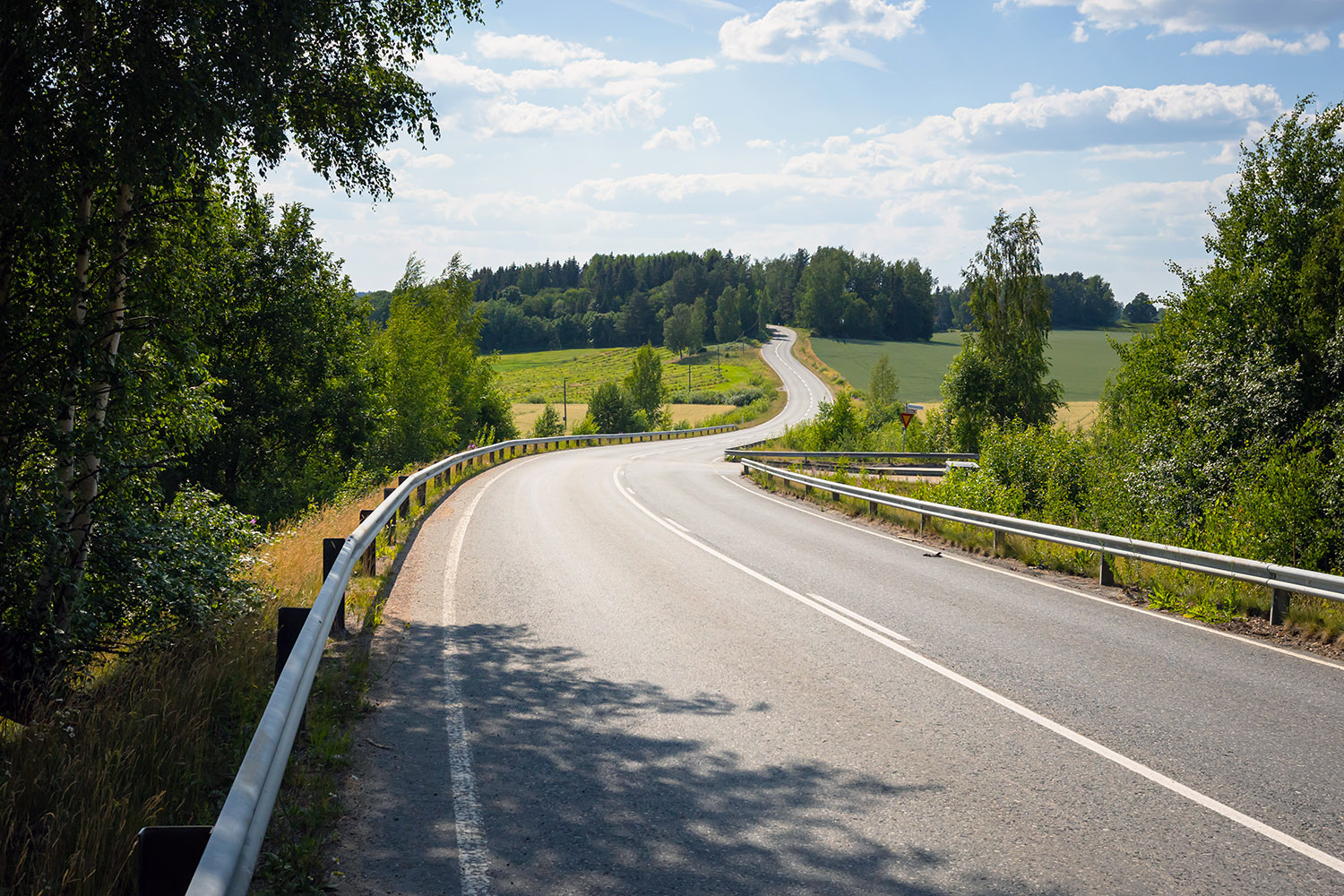 The Finnish road network is approximately 454,000 kilometres long in total. This includes around 350,000 kilometres of private and forest roads and 26,000 kilometres of municipal streets. The Finnish Transport Infrastructure Agency is responsible for approximately 78,000 kilometres of highways.
Of this, main roads (Class I and Class II) comprise more than 13,000 kilometres, including some 900 kilometres of motorway. The majority, 64,900 kilometres, are regional and connecting roads. However, these represent just over a third of all traffic. There are slightly over 5,000 kilometres of pedestrian and bicycle paths.
Approximately 65% of highways, or some 50,000 kilometres, are paved. With respect to highway sections with low traffic volumes, approximately 41,000 kilometres are in the lowest maintenance category, i.e. more than half of the total highway network. It is impossible to maintain all roads in such condition that, during the most challenging weather conditions, no problems will occur anywhere on the road network.