Winter navigation
The Finnish Transport Infrastructure Agency is tasked with public office duties and the procurement associated with the assistance of winter navigation as well with the national coordination, development and guidance thereof.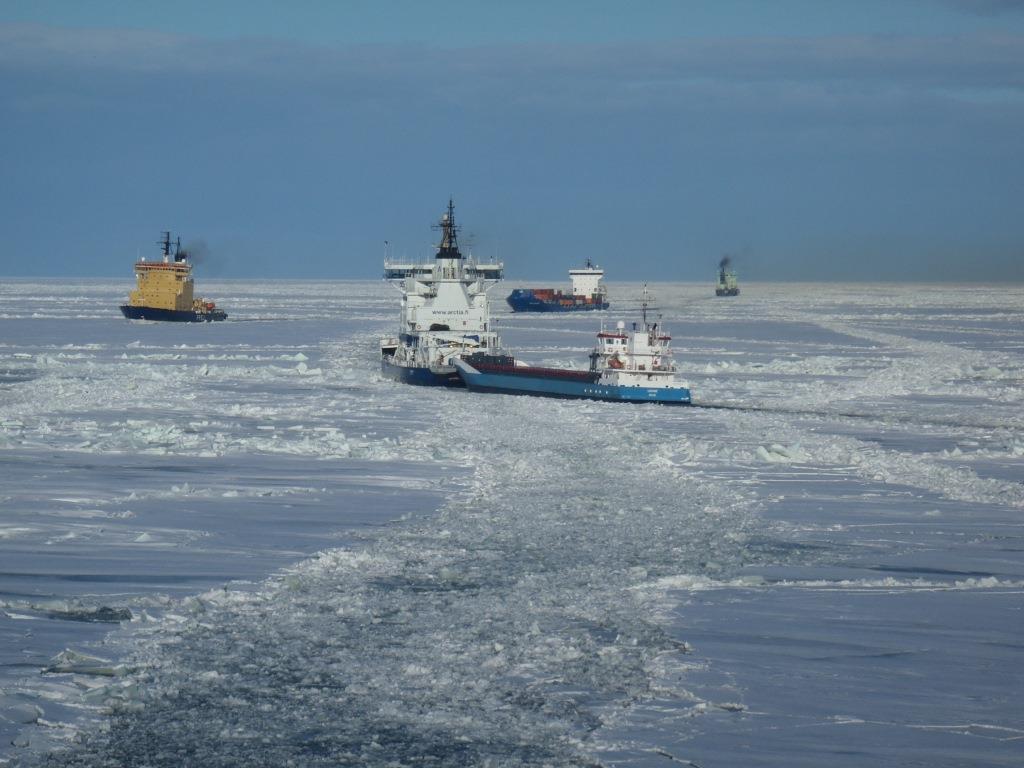 Assistance restrictions
When the ice situation becomes more difficult, the Finnish Transport Infrastructure Agency imposes assistance restrictions for the winter ports. Icebreaker assistance is given to vessels which meet the assistance restrictions issued by the Finnish Transport Infrastructure Agency for vessels calling at the relevant port.
The restrictions enter into force five days after their date of issue, except for relaxations, which enter into force at the date of issue.
Current assistance restrictions (Baltice.org).
Preliminary information on assistance restrictions: 1.12.2023 (PDF)
Finnish ice classes and icebreaker escort, Letter Traficom 17.2.2021 (PDF)
The Finnish Transport Infrastructure Agency has updated its publication Finland's Winter Navigation 2023–2024.
This icebreaking season, all vessels arriving for the first time of the winter season to a Finnish or Swedish assistance area will be asked, in English, whether they accept and agree to follow the general instructions for icebreaking issued by the national maritime authorities.
The vessel or shipping company is advised to give its reply before the vessel arrives to the assistance area by e-mail to Turku Radio ([email protected]). The answer will affect the assistance of the vessel.
Brokers are asked to ensure that the publication Finland's Winter Navigation 2023 – 2024 has been delivered to all vessels/shipping companies before the vessels arrive to the assistance area. Shipping companies should take the instructions into account already when drawing up charter parties.
The guide is mainly intended for deck officers and it is a maritime publication compliant with SOLAS regulations and with the provisions relating to route planning and the safe passage of the vessel under the Maritime Act. It also includes information and instructions about the special conditions in the Baltic Sea, as well as useful information for charterers and all parties working towards smooth and particularly safe winter navigation.
In order to ensure a safe and smooth flow of traffic in the entire winter navigation system, it is vital that your vessel meets the requirements and that the crew follows the instructions in Finland's Winter Navigation 2023–2024.
Winter navigation is teamwork.
Icebreaking services
Icebreaking services include the assistance of vessels in ice and the related towing.
For the provision of icebreaking services the Finnish Transport Infrastructure Agency has signed agreements with Arctia Icebreaking Ltd, Alfons Håkans ltd and other private towing companies.
Arctia Icebreaking Ltd will answer queries related to icebreaker operations.
E-mail: [email protected]
Internet: www.arctia.fi (information on icebreakers, crew change dates, assistance area, etc.)