Railway network
The Finnish Transport Infrastructure Agency is responsible for the management, development and maintenance of the Finnish rail network. The Agency's activities are aimed at maintaining the operating condition of the rail network in order to ensure its safe and efficient use.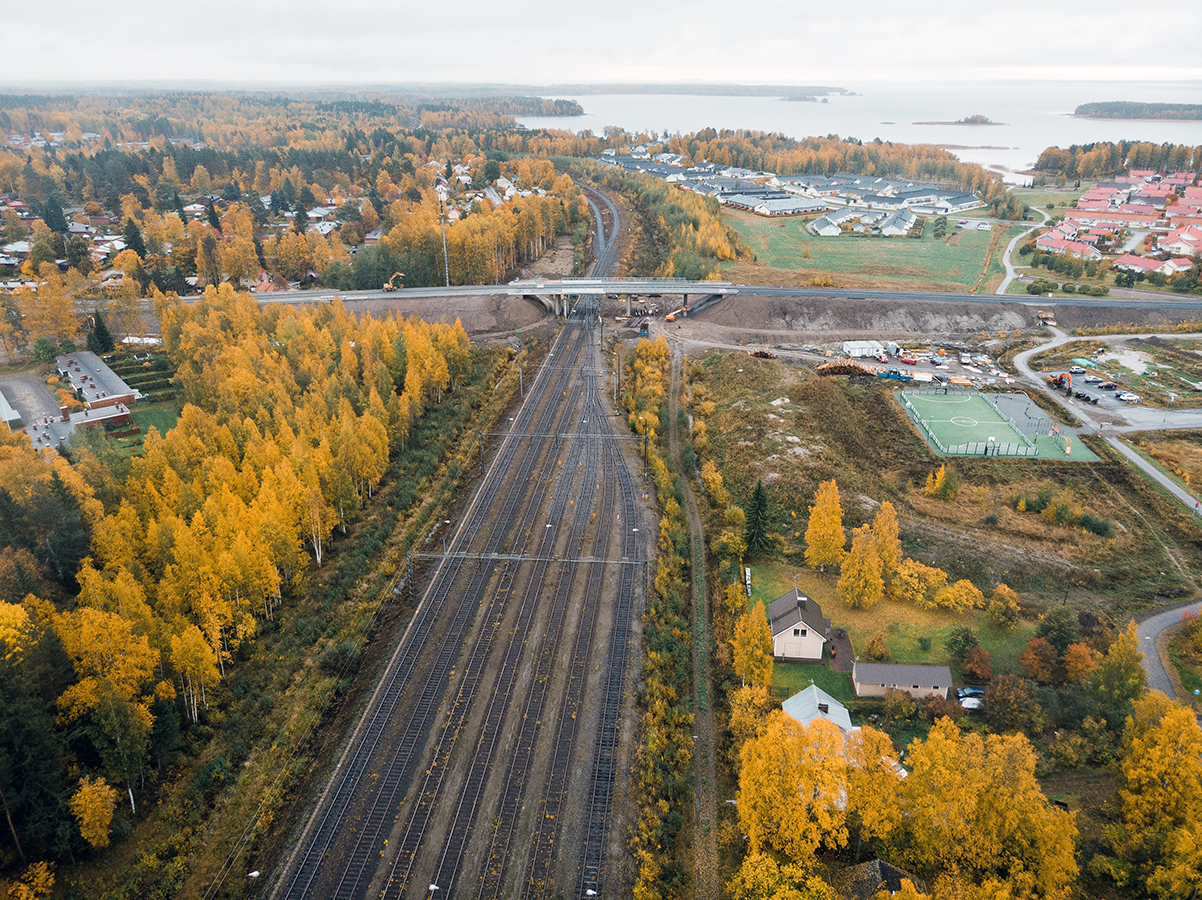 As at the end of 2018, Finland has 5,926 kilometres of railways in use, of which 3,330 kilometres are electrified lines. This includes 5,234 kilometres of single-track railways. Nearly EUR 200 million a year is spent on track maintenance.
The rail width of the Finnish rail network is 1524 mm, which differs from the rail width of 1435 mm in use in most parts of Europe. The electric railway voltage is 25 kV and frequency 50 Hz. For most of the rail network, the maximum authorised axle weight is 22.5 tonnes. In certain parts of the rail network, an axle weight of 25 tonnes is also permitted. The speed limit for passenger trains is 220 km/h, and 120 km/h for freight trains.
The Finnish rail network is connected to Sweden via Tornio, and to Russia via Vainikkala, Imatrankoski, Niirala and Vartius.
The parties responsible of the Railway network
Finnish Transport Infrastructure Agency
• railway network
• railway network maintenance
• platform areas
Fintraffic
• platform displays
• station announcements
• traffic control
VR/HSL
• passenger traffic
• on-board announcements
• ticket sales