Professional traffic on the roads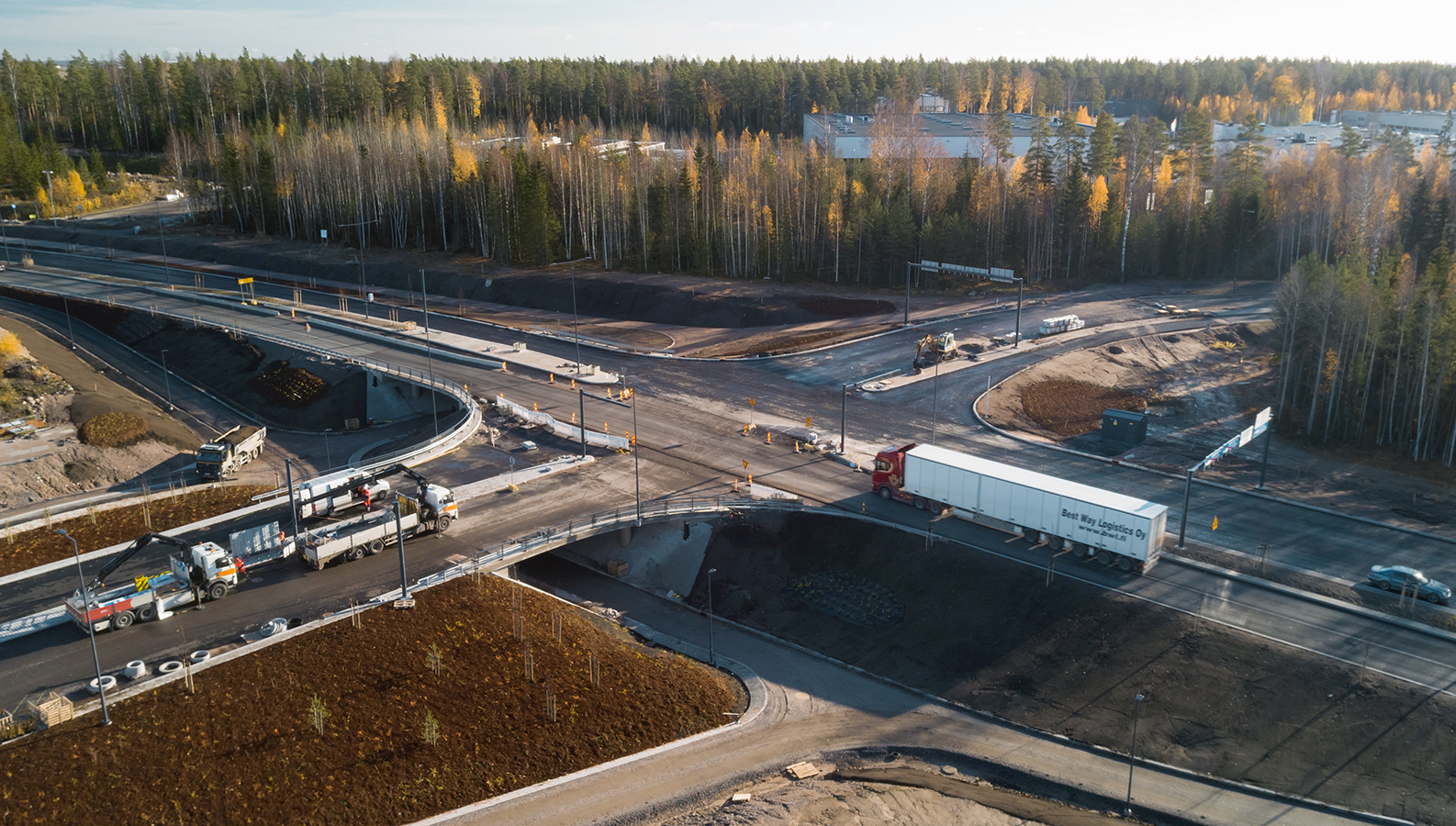 The Finnish Transport Infrastructure Agency provides services for professional transportation and professional drivers.
The Finnish Transport Infrastructure Agency is responsible for organising traffic management and organises the management of the state's road network. The service is commissioned through a partnership agreement from Fintraffic Oy, whose subsidiary Fintraffic Tie Oy implements the service.
The road traffic control and management services include the operational and closely related functions of road transport, provided to the road network. These enable the safe, smooth and undistracted operation of passenger and freight traffic. The operational functions include up-to-date situationalisation of traffic flow and traffic efficiency on the road network, operational traffic management, incident management, traffic information and, support functions for road maintenance.
To ensure operational operations, the on-demand services include the maintenance and development of the traffic equipment and systems, including their cost-effective and high-quality design and implementation.
More detailed info about these tasks can be found on Fintraffic Tie Oy's website