The increase in vessel size is explained by many positive effects: for large vessels, transporting is more efficient and emissions per tonne transported are lower. On the other hand, large vessels demand more from ports and sea lanes than small ships. Is Finland ready for larger vessel sizes?
"Most of our waterways are deep enough, but the width or geometry of some waterways is not optimal for large vessels. For example, a large vessel requires a lot of space for turning, so the bends cannot be too sharp," says Olli Holm, Senior Advisor on Waterway Management at the Finnish Transport Infrastructure Agency.
In the autumn, the Finnish Transport Infrastructure Agency is launching an investigation in which the current routes and their potentially problematic sections are systematically examined. By utilising modelling and vessel simulators, these development measures can be studied and targeted more accurately and cost-effectively than before. However, at this point it is already known that several routes are in need of minor improvements.
"The transport network investment programme proposes seven projects that would help maritime trade routes better meet current needs. The projects are fairly small, and their costs range between 1 and 4 million euros," Holm says.
According to Holm, it would be essential to get the investment programme's projects implemented in the next few years in order to ensure that the transport chains are undisturbed.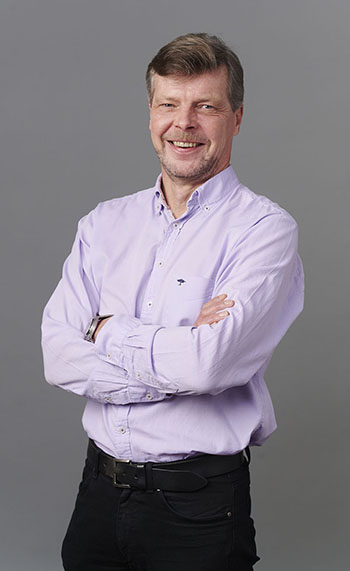 Continuous development
The Finnish Transport Infrastructure Agency pays close attention to the needs of companies and maritime transport. The investigation under way is just one example. Recently, waterways have been improved and deepened in cooperation with ports, as in Vuosaari and Kokkola, for instance.
"In Vuosaari, we deepened the waterway from a draught of 11 metres to 13 metres and in Kokkola from 13 metres to 14 metres. A deepening of metre or two does not necessarily seem large on paper, but the difference is huge for freight transport," says Holm.
Increasing the draught by just half a metre means the possibility of transporting hundreds of tonnes more cargo. Especially in bulk container transports, each additional tonne counts.
At the moment, the Finnish Transport Infrastructure Agency has one ongoing larger waterway project, the deepening of the Ajos sea lane in Kemi. The project is expected to be completed in 2023.
Larger vessels are not always better in ice conditions
Although the size of vessels is increasing, they may not be any more powerful than older ships.
"The tightening emission regulations have led to vessels that are larger, but the vessels' engine power may not necessarily increase. If there is no power, the vessel may not perform very well in ice conditions. This may lead to new larger vessels needing icebreaker assistance even more often than old ships. The Finnish Transport Infrastructure Agency must be prepared for this," says Holm.
In addition to vessel sizes, there will also be possible changes in the environment. Wind farms planned for the Bothnian Bay may limit the sea area used by vessel traffic and make winter navigation more challenging. Climate change is also a major factor. Even if the climate gets warmer, icebreaking and assistance tasks are not likely to decrease according to current information. Our icebreaking equipment is ageing, and we must ensure its updating to meet the needs of international trade transports.