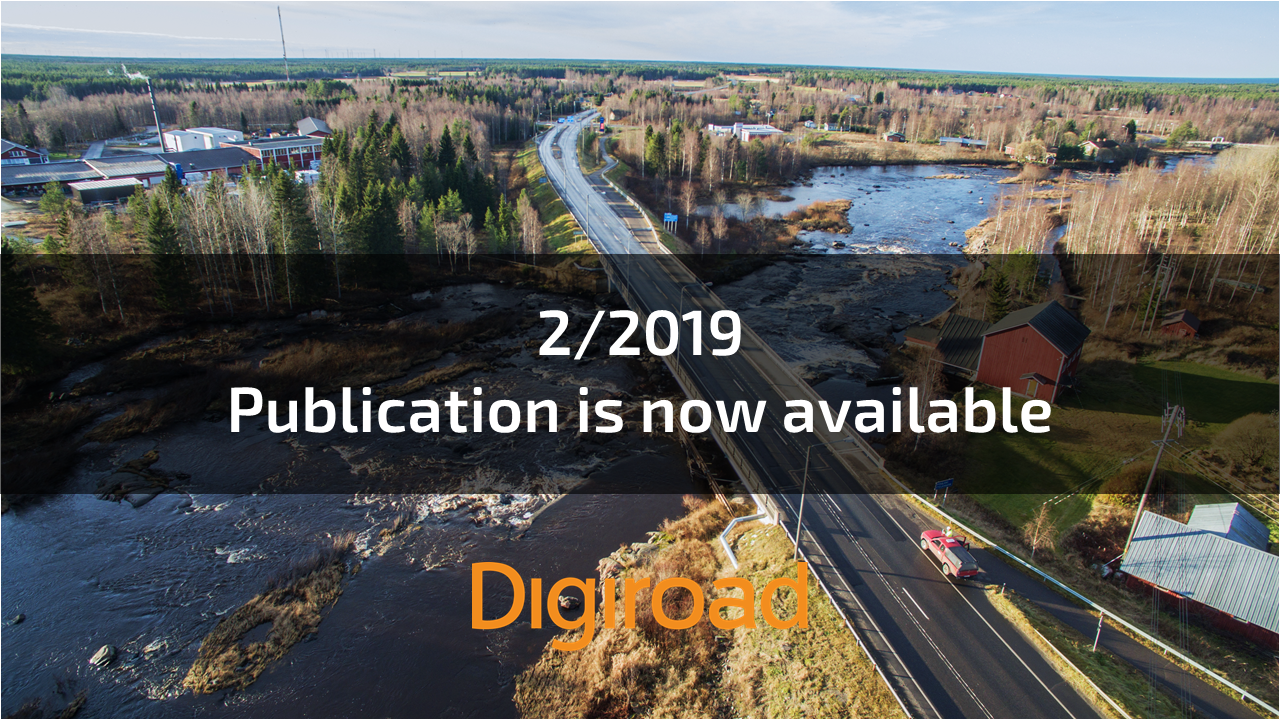 Digiroad publication 2/2019 is now available at Finnish Transport Infrastructure Agency data service. The geometry is obtained from the National Land Survey of Finland with a time stamp of April 4th 2019.
The road address network data: parallels the situation in the Road Register data as it was in January 2019.
Concerning data objects of the road network: the data parallels the situation as it was in the end of October 2018, excluding lane data.
Street network data objects: included based on the situation in April 2019.
Digiroad description of data objects has been added a specifications for the Digiroad WMS and WFS interface.
New asset added to Digiroad, Traffic signs
Traffic signs
New asset is added to Digiroad, traffic signs. Traffic signs are point-like asset. The data is fetched on state roads from Tierekisteri. In street network and private roads data is maintained by municipalities. Traffic signs are categorised by traffic sign type, and the more detailed description can be found on Digiroad description of data objects 2/2019.
The data is not yet comprehensive for the whole country and there may be some errors and wrong sings. In this data extract the additional panels are listed as their own objects. In the future extracts additional panels are going to be added to their main traffic signs. Digiroad team is working to improve the quality and coverage of the data for the future extracts.
Read more on the data publication
Release notes and more detailed information on the new release are available at the Digiroad website.
Next publication
The next Digiroad release will most likely be available in August 2019.
Further questions? We are happy to help!
Digiroad Operator
info@digiroad.fi
Tel: +358 40 507 2301 (9 a.m. to 4 p.m. EET)