TMS Data
The Finnish Transport Agency collects data about road traffic using an automatic traffic monitoring system (TMS, also referred as LAM). The data is shared both in raw form and as generated reports. Currently, there are about 500 traffic measuring stations in Finland.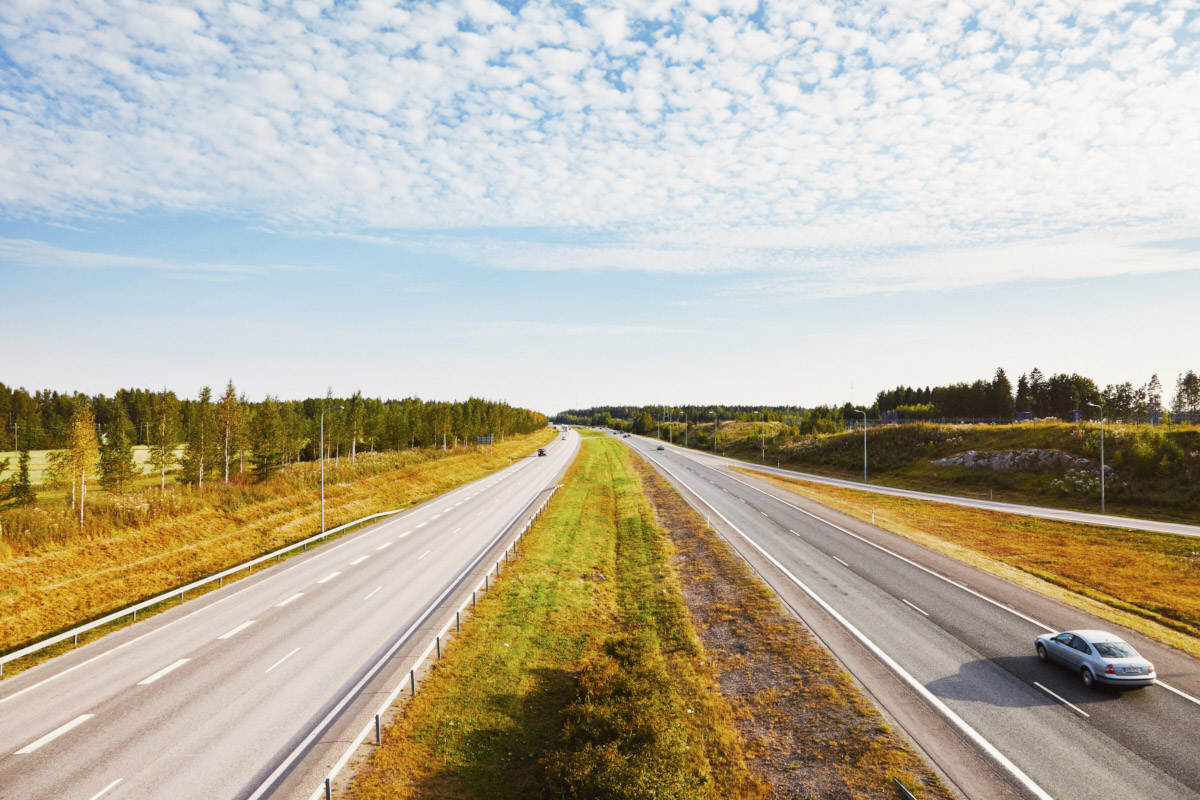 All TMS data starting from year 1995 is available through the TMS raw data service.
TMS point operation
The operation of the TMS points is based on induction. An electrically conducting loop is installed inside the pavement, and when a vehicle passes over the loop, the TMS device detects the change in inductance.
The TMS point consists of ta data collecting unit and two induction loops on each traffic lane. The device registers vehicles passing the TMS point, recording data such as time, direction, lane, speed, vehicle length, time elapsed between vehicles and the vehicle class.
There are seven vehicle classes:
cars and delivery vans (1)
trucks (2)
buses(3)
semi-trailer trucks (4)
trucks with trailer (5)
cars and delivery vans with trailer (6)
cars and delivery vans with a long trailer or with a mobile home (7)
A new type (DSL_6) of TMS point is currently being tested on the Finnish road network. The new points are able to detect also motorcycles (vehicle class 0). More information about the TMS points and other metadata for the TMS points is available in the Finnish transport agency's Digitraffic service.